Are you designing a new product?
The pressing or multi-slide technology is often used to make sheet metal products. In this case, product-specific, customised tools are usually required.
Meconet has its own design team for choosing the right manufacturing method for each product and designing a quality tool for this. Tool design takes into account, among other things, manufacturing efficiency and the use of raw materials. These choices also have a significant impact on the product's technical characteristics and price competitiveness.
Our design team co-operates closely with the customers.
The design team takes care of the design, modelling and necessary documentation of all tools. The team employs, among others, Creo and Siemens NX design software.
Press tool/ progressive tool design
Multi-slide tool design
Prototype tool design
Modelling and documentation of old tools
The team is also responsible for several value-added support functions:         
Product manufacturability analyses and simulations
Manufacturing method optimisation
Product design assistance and cost optimisation
Support for manufacturing relocation projects
Get in touch and benefit from our expertise in product design
Contact us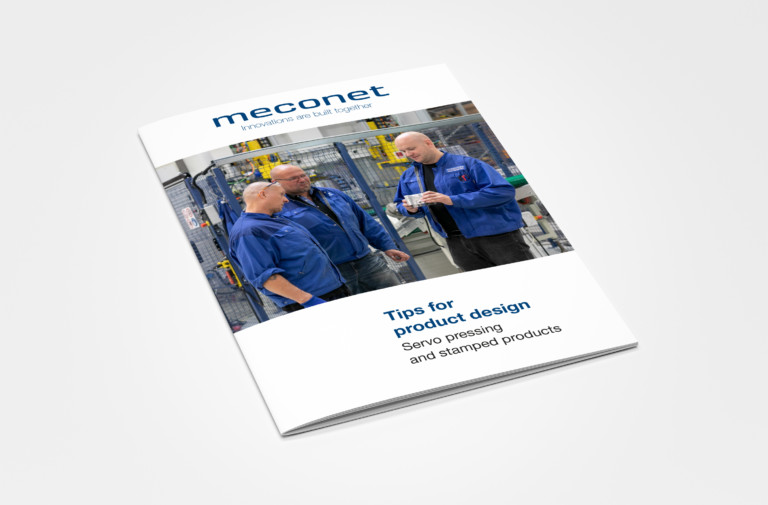 Design of pressing products
What is servo pressing? What advantages does this method have? We have collected together some tips for product designers. We…
Download tips