Quality services build trust
We believe in continuous improvement and quality development. The core idea of ​​all our quality services is that by following systematic procedures, we can minimize process variability throughout the product life cycle. This way, our customers can rely on that everything goes right from the very start.
Our quality services are based on:
APQP philosophy
PPAP operation model
Measurement of results
APQP philosophy
APQP is referring to Advanced Product manufacturing process and Quality Planning. The APQP philosophy is originally launched to meet the needs of the automotive industry and minimize the in-process changes.
The philosophy has been developed to manage the entire product life cycle starting from design. Owing to APQP, all parties acquire a lot of useful information on product requirements. As the customer is closely involved in the communication, the process is improving the transparency and mutual trust.
Owing to APQP, the customer can make sure that they get a reliable production process for their end customers. End customers have their own requirements to the product, which must also be considered.
PPAP model
PPAP or Production Part Approval Process is a product approval process conducted separately for each product. Its primary purpose is to ensure that our customers and we are on the same page what concerns product-related requirements. This way, we can also understand the potential risks associated with the production. If and when risks arise, we can prevent and control them using the PPAP process.
A clear product-specific process also saves the customer's expenses, since surprises are minimized. With PPAP, our customers can be confident that the productisation phase will be on schedule and the result will meet the expectations.
PPAP consists of several different phases, each with its own role in the different phases of productisation. PPAP documentation is an ongoing process updated as necessary whenever critical changes or risks arise.
The main stages of PPAP:
Process description
Risk assessment
Control plan
Practical instructions
Measurement of results and 3D laser scanning
With 3D laser scanner we can check products and easily find deviations in form or dimensions. This is especially important in the new product development phase prior to serial production. Laser scanning is also utilised in process quality monitoring when performing random inspections during production.
Our new laser scanner is fast, agile and reliable. With the scanner, we can get answers in a couple of hours to questions that otherwise would take a couple of weeks to resolve. Another great advantage of 3D scanning is that the shape, size or surface quality of the item scanned has no effect on the scanning result and scanning can be performed regardless of the item's physical location.
For the customer, the 3D laser scanner brings clear added value: We know exactly what we deliver to our customers. Owing to this, there is no ambiguity as to whether the requirements to product quality have been met. Our customers save time and money owing to accurate laser measurement.
We will gladly tell you more about our quality services. Contact us!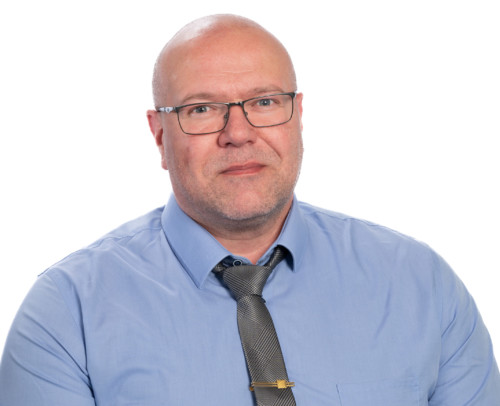 Juha Tolvanen
Quality Director