Get to know
We succeed together with our customers.
Our customers, whether big or small, want to be world-class companies in their fields.
They want to focus on their core business and need a reliable partner, who will help to
increase competitiveness and
do seamless co-operation.
Many leading companies have selected Meconet as their partner. They operate within the electro-technical, telecommunications, electronics, building product, health care and automotive industries.
They use Meconet products e.g. in electrical switches, locking devices, medicine dispensers, cars and heavy vehicles.
You probably meet Meconet products over 100 times every day.
Examples of products that use our parts:
springs for locking systems
deep drawing parts in heavy machinery
compression springs in electrical devices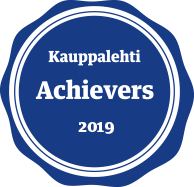 History and values
We believe in future
Meconet is a family owned company with over 100 years history. We are passionate about our clients: we react fast on their needs and focus on long-term co-operation. We invest in people, in new technology and in continuous improvement.
We are guided by the following values
Skill: We use our technological skills for creating added value to our customers
Responsibility: Every Meconet employee is responsible for the fulfillment of our common objectives.
Continuous Improvement: By continuous improvement we increase competitiveness, make the work more satisfying and create added value.
Experience and development over three centuries