Deep drawing
Seamless Metal Shaping by Deep Drawing
Deep drawing is a sheet metal forming method in which the blank sheet is shaped by pressing it with a product-specific tool mould. The metal sheet is held at its edge areas and forced to slide in a controlled way onto the product shape in the tool.
Many different materials
Suitable materials for deep drawing include, for example, aluminium, copper, coated steel, and stainless steel. The thickness of the sheets typically used for deep drawing is 0.5-4.0 millimetres and the maximum blank sheet size is 2.2×3.0 metres. The material must be soft, which means that hardened steels are not suitable for deep drawing. By deep drawing you can achieve product depths up to half a metre.
Advantages include tightness, seamlessness, and versatile shapes
The deep drawing technology has several advantages. In welded sheet metal structures, joints are usually problematic in terms of the component's dimensional accuracy, quality, and tightness. In case of deep drawing, a single blank is used for shaping, which means that no joints are required, and the product remains tight all over.
The deep drawing technology creates almost limitless possibilities for designing various product forms. Deep drawing can be used for shaping a product so that its strength is increased without increasing the material thickness. This method is used, inter alia, in the automotive industry to give the desired shape and strength to vehicle body panels. Products manufactured using deep drawing are also considerably lighter compared for example to cast components.
Intended for volume production
Deep drawing products are made using a product-specific tool mould, in which the customer needs to invest before the production can begin. Due to this initial investment, the production volumes should amount to at least hundreds if not thousands of pieces per year. The moulds are durable; a single mould can be used to produce at least tens of thousands of pieces. The moulds are made of tool steel, which is tougher than regular steel. If necessary, critical areas of the mould can additionally be hardened or coated.
Finishing by 3D laser cutting
3D laser cutting is used for making the necessary holes, cuts, and contour limits in the deep drawn product. The method is a flexible way for producing several different final product versions out of the same deep drawn element.
Robotic welding is efficient
If necessary, additional components can be welded onto deep drawn products. In general, the aim is to complete the entire product using the deep drawing method, but sometimes additional processing is justified – for example, welding of hinges, fastening lugs or reinforcements. In case of smaller volumes, welding is carried out manually, whereas robot welding is used for bigger production volumes. To minimise heat import and ensure high quality and dimensional accuracy of the final product, we employ the Cold Metal Transfer (CMT) technology in welding.
Our range of services includes washing and coating
In the deep drawing process, the blank sheet requires oil lubrication to prevent material slippage and wear of the mould and product. After the process, the oil protects the deep drawn product against corrosion, but if the oil film needs to be removed, the products are fed through dedicated washing equipment. We can also take care of necessary product coating operations with the help of our co-operation partners. Typically, deep drawn products are powder-coated.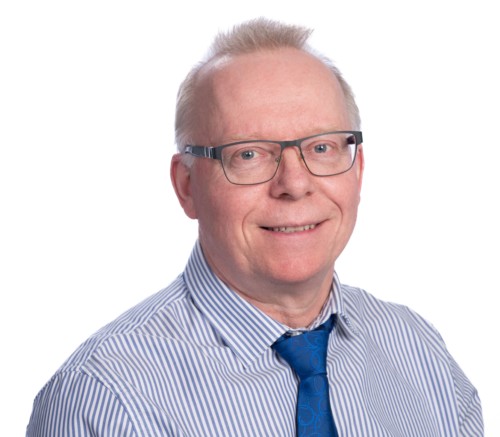 Antti Jokitalo
Product manager, Äänekoski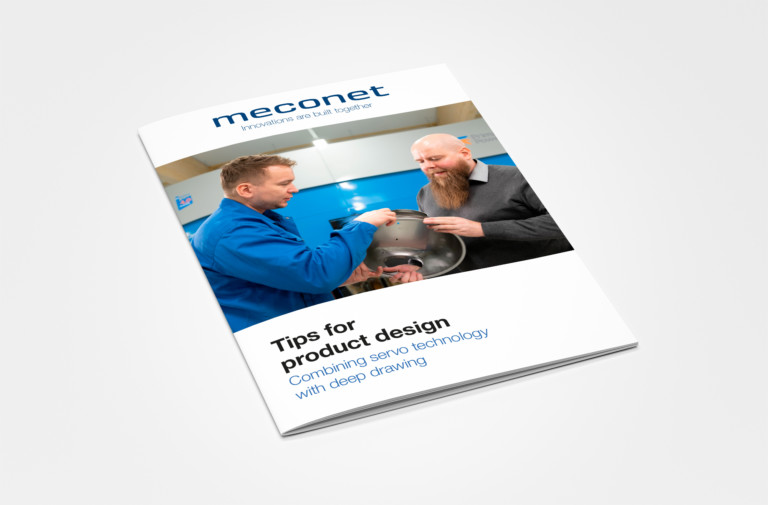 Tips: Product Design Opportunities Offered by Servo-controlled Deep Drawing
Do you have new products in mind? Or perhaps you would like to manufacture your current products more efficiently or…
Download tips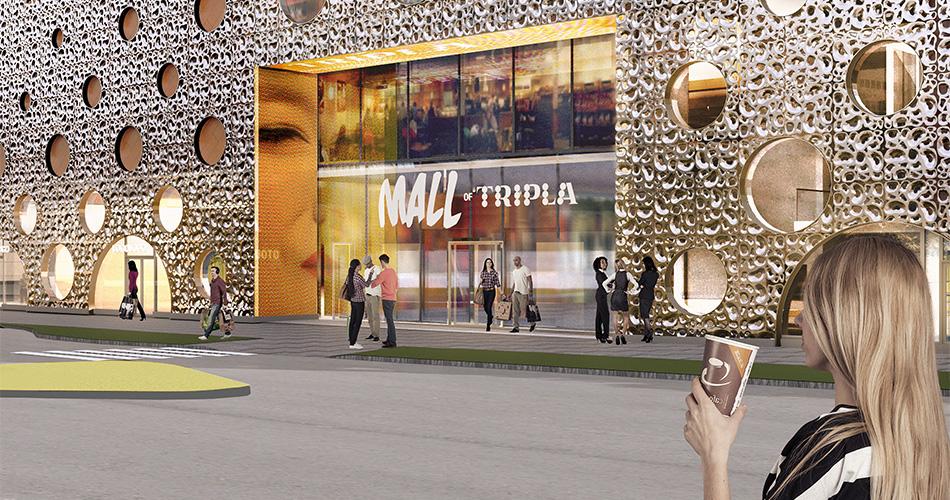 Blog
Deep drawing introduces marvellous new possibilities for design and architecture
The range of applicable raw-materials for deep drawing is wide indeed. For example, stainless, coated and uncoated steel, aluminium, copper, and brass can be formed in various shapes using deep drawing.
Lue lisää