Are you designing a new product?
Stamped products are usually manufactured by using stamping or multi-slide technology. Meconet uses its own tool design service to guarantee the best materials and production with a smart, competitive method. The choices you make during the design process play a significant role when it comes to the product's technical properties, functionality and competitiveness.
Meconet's own tool design team works in close co-operation with it's customers. You can trust the team with tool design, modelling and documentation, among other services.
Designing stamping and progressive tools
Designing multi-slide tools
Prototype tool design
Modelling and documenting existing tools
The tool design team is also responsible for many added value support services:
Product manufacturability analysis
Manufacturing method optimisation
Design assistance and cost optimisation
Get in touch and benefit from our expertise in product design
Contact us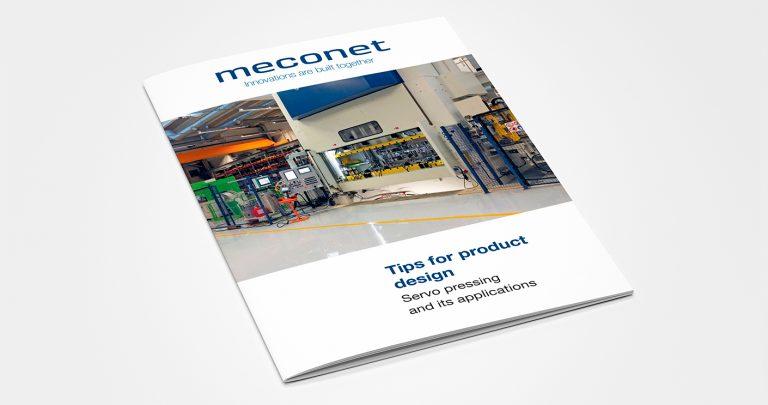 Design of pressing products
What is servo pressing? What advantages does this method have? We have collected together some tips for product designers. We…
Download tips