E-mobile revolution:
Battery tech solutions for e-vehicles
New business, new challenges

E-mobility is a fast-growing new business with a lot of challenges. It is a totally new technology that is developing fast, and companies must make fast progress to stay ahead of the competition. In this venture you need partners you can trust and with whom you can develop your business. Partners that have knowledge and experience to help find the right solutions with you.
Meconet – Your partner for battery systems

Meconet is a European producer of precision metal components. Meconet offers services throughout the battery-system lifecycle: design-support, protypes, production tools and serial production of various metal components and assemblies.

There are lots of added value we can offer during the process. We want to progress together with you and help you to succeed. In e-mobility it is important to be adaptative and flexible. We are committed to anticipate and react fast to your needs in these demanding projects.
Meconet expertise in battery systems

We can develop and produce various types of battery system components for your needs. Feel free to contact us already at the very beginning of your project. We offer our expertise to develop and manufacture the products together with you. Here are some example components:
• Battery Covers;
• Module components;
• Busbars;
• Contacts and springs.
Innovative and functional solutions

There are many parameters that affect the outcome of a product. We will do everything to make your product easy to manufacture and as functional as possible. Some advantages of our innovative servo-press technology are:
• Reduced weigh;
• Components with added functionalities;
• Stronger battery structure;
• Freedom of creating complex battery-cover shapes leading to compact battery structure;
• Optimized channel-shapes for better thermal control;
• Better dimensional accuracy and quality;
• Production efficiency and optimized cost.
Expertise during the project

We have strong project management experience. Our knowledge is world-class and we keep it constantly updated. During the project we can provide you:
• Front-end engineering & design support;
• Product development support and faster time-to-market;
• Professional APQP process management
and procurement.
Production technologies that fit for your battery projects

We have a wide variety of production technologies, which are perfectly suitable for battery components and assemblies. We can provide e.g.
• Deep Drawing;
• Stamping;
• Wire-forms and springs;
• Assemblies;
• Logistics & supply chain management.
Innovations are built together
We believe in co-operation and ability to improve your business. Together we can cut costs and shorten the time-to-market. Once we understand your needs, we can support you through-out the lifecycle: from product design and prototypes to efficient volume production.

Investments in new technologies and continuous development keep our competitiveness, quality and delivery performance on world-class level.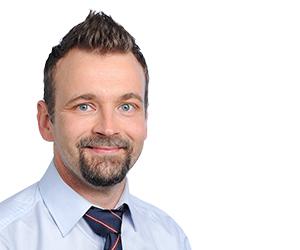 Tomi Ropanen
Account Manager