Product-specific tools are at the core of contract manufacturing, and their good condition is of primary importance in terms of product quality and delivery reliability. It is also important to remember that the tools are the property of the customer and often also a significant investment. Because of this, it is important to consider the entire life cycle of a tool, from the first customer contact to design, prototypes and manufacturing, tool maintenance and storage. We offer our customers services covering the entire life cycle of a tool.
The life cycle of a tool is extensive
When a tool is ready, the work in fact only begins. In addition to the active phase, i.e., manufacture, tool maintenance requires considerable effort, for example, sharpening of cutting parts or renewal of wearing parts. Maintenance should also be carried out in a preventive manner. This avoids surprises and production disruptions, but also allows saving on maintenance expenses. The costs of regular tool maintenance are lower as compared to costs related to unpredictable tool failures and reactive maintenance measures resulting from tool wear.
"Regular tool maintenance costs are smaller than those resulting from fault repair."
The quality of the products produced with the tool is always ensured by the criteria agreed with the customer, and products deviating from these criteria are not delivered. However, if the necessary maintenance actions are taken only after the deviation is detected during the production of a delivery batch, the repair of the tool may cause delay to the confirmed delivery date of that batch. Regular tool maintenance based on the number of products manufactured reduces the risk of both unpredictable tool failures and delivery delays resulting from tool wear. Regular maintenance also extends the life cycle of the tool.
There is often demand for tool storage
When the life cycle of products manufactured using a product-specific tool expires, the need for the tool usually also runs out. In principle, such tools removed from active use are either returned to their owner or scrapped, with explicit permission of the owner.
"We want to offer our customers tool care services throughout their life cycle."
Sometimes, however, it is justified to store tools formerly used for making products removed from active production at Meconet's premises – for example, to allow spare part manufacture for the goods in question. Even at this moment, we have thousands of tools stored at our warehouses. We want to offer our customers tool care services throughout their life cycle, in accordance with specific needs.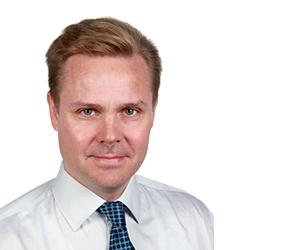 Vesa Ovaska
Account Manager