Spring production is one of Meconet's key technologies and spearhead operations. A new Wafios FMU-80 torsion spring coiler has now been acquired for our production facility at Pihtipudas. Unlike a conventional spring coiler, the FMU-80 allows for more versatile shapes and bends even from thicker wire. This machine can make torsion springs down to a wire thickness of 10 mm, and wire forms down to 12 mm.
"With this purchase, we are investing in better quality and security of supply, as well as expanding our product range to cover an even thicker range of wires. The new machine will also enable us to manufacture more complex shapes," says Teemu Puoliväli, Meconet Plant Manager at Pihtipudas.
From the operators' perspective, the new FMU-80 is flexible and user-friendly. Programming complex spring geometries is easy. The machine also complies with strict quality standards and ensures so-called zero defect manufacturing; thus corresponding well to Meconet's new IATF-16949 quality certification requirements. "We have improved the reliability of the production processes and the supply chain," Puoliväli is pleased.
If you would like to hear about our even more diverse product range, please contact us.
FMU-80: technical specifications in a nutshell
Wire diameter according to DIN-EN 10270: 2.8 – 8 mm
Feed rate max: 70 m/min
Bend-back clearance max. 320 mm
Stroke, horizontal table (optional) +/- 100 mm
Stroke, vertical table +55 / -175 mm
Stroke, slide 200 mm
Stroke, axial table (optional) 350 mm
max. CNC axes 24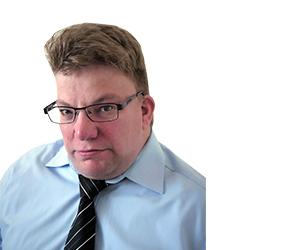 Teemu Puoliväli
Plant Manager, Pihtipudas factory