Meconet's plant in Äänekoski, Finland, is moving to new premises. The plant will be in Hirvaskangas, the address being Vanha sotatie 2. The new premises have been designed from the very start to meet the future needs of Meconet and our customers. The total area is 8,000 square metres and the production area is twice that of the old plant.
Compared to the old plant, there are many improvements. We are going to modernize our machine park with twenty new machines, add new processing stages, and strengthen our core processes and internal logistics. The most significant acquisitions are AP&T deep-drawing press and PrimaPower 3D laser cutting unit. These investments will double our production capacity and open many new opportunities to our clients.
The new "automotive standard"
The new plant is also new in structure. The "garage type" of the old plant is replaced with the new "automotive standard", where processing and support works are grouped to their own work areas. This way staff additions and plant expansions can be made based on roles and sectors to the area required.
A dedicated route for visitors has also been planned to the production facilities, to provide an overview of the different functions and machinery. The visitor route runs through the entire production chain. It is separated from other plant traffic, which means that safety of the visitors is ensured.
Relocation in two stages
The relocation takes place in stages. In the first stage, smaller machinery and new small machines were moved. Larger machines will be relocated next summer and early autumn. After that, the old plant will be closed down completely. More precise schedule will be established during the spring. The goal is to start production at full capacity during autumn 2021.
"The new facilities will come in handy. More space, improved energy efficiency and opportunities for future expansion are the key reasons. The building designed entirely for our needs enhances our productivity and ability to serve our customers. For example, as concerns deep drawing, new technologies will bring our customers completely new opportunities for manufacturing larger and more demanding products. The additional space and reorganisation of production will also improve our quality and delivery reliability, says Antti Perttula, Project Manager, Meconet.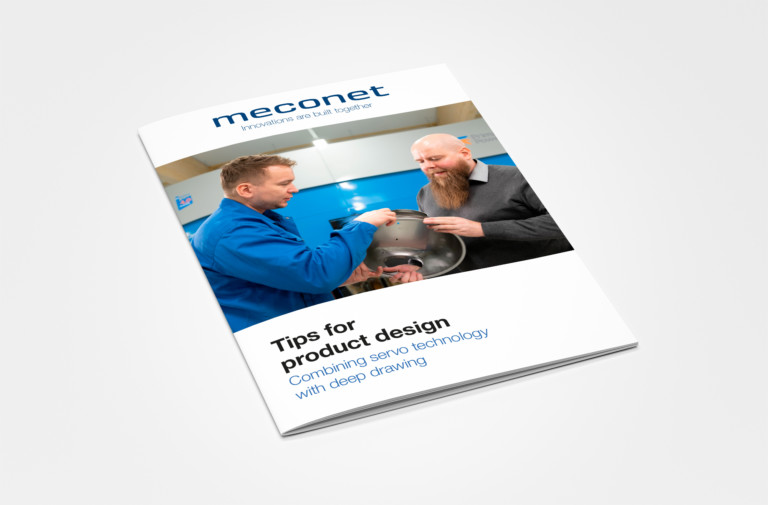 Tips: Product Design Opportunities Offered by Servo-controlled Deep Drawing
Do you have new products in mind? Or perhaps you would like to manufacture your current products more efficiently or…
Lue lisää