The use of electric power is growing fast in land, sea, and air transport. CO2 reduction targets are ambitious and the market for e-vehicles and battery tech is growing on high rate. There is a big need to develop e-Mobility solutions for different user needs, and the solutions should be cost-effective and easily scalable to mass-production. This requires innovations and new solutions.

It is also challenging to build capable supply chains for cost-effective mass-production of new components, as the component requirements, new electric norms and testing requirements are changing fast.
Under the novel circumstances, high-quality design and fast implementation are paramount. There can be challenges for which one cannot be prepared. This requires both prompt and functional solutions. In such cases, agility and comprehensive expertise are valuable.
E-mobility focuses on solutions enabling electric mobility:
Meconet is IATF 16949 certified and can offer
agile R&D support and prototyping of new components, and
reliable mass-production of volume parts and sub-assemblies.
We will help you with problem solving
Thermal runaway and propagation is a good example of a new kind of challenge that has surfaced after the introduction of electric cars and high-voltage batteries. In a problem situation, it must be possible to slow down overheating of the batteries to prevent them from exploding, or at least long enough for the passengers to evacuate the vehicle.
Here, novel product design can come to rescue. Using the deep drawing technology, we can shape the battery compartments so that hazardous gasses are vented from inside the batteries. At our new plant, we have invested in exactly this kind of modern deep drawing technology.
Meconet offers e-Mobility solutions produced from sheet metal, such as tailored busbars and casing structures, as well as inserts and assemblies integrated with them. We can quite likely help you with design and efficient production.
e-Vehicles and mobile e-Machines – lightness and rigidity with deep drawing
Electrification of vehicles and heavy machinery is ever-increasing. Optimal manufacturing technologies bring significant benefits for vehicles, for example, thinner and lighter structures. The supply chain and packaging solutions are always elaborated product-specifically and in co-operation with the customer.
Here are some examples of products that Meconet can supply for the battery structures of electric vehicles:
Deep-drawn covers, frames, and casing solutions
Cut and bent busbars and mounting solutions
Mechanical power unit components (power packs)
Sub-assemblies and post-processing
Packaging & logistic solutions
Charging stations for properties and public places
The network of charging stations is constantly growing everywhere. Charging can take place at home, at work or in public places. Thus, different charging solutions are needed. Meconet can offer for electric vehicle charging stations e.g. :
Casing structures
Bars and connectors
Charging station mechanical components and busbars
Springs and wireforms
e-Marine – in shipping industry space, time and costs are of the essence
e-Marine market is changing fast. Main drivers are stricter emission regulations and volatile oil prices. Starting from 2023 all emissions must be monitored and reported, and CO2 emissions must be reduced by 40% by 2030. Currently only 1% of the world's vessels are electrified. The market growth is heavily dependent on infrastructure development and charging installations. Thus, sustainable marine companies are expected to double their market value in 2023.
Shipbuilding business is project based, and often several parties manufacture components separately from each other. In such cases, timely involvement in overall design is important. On the other hand, the technology is new and developing fast. Time to market is of the essence. Also new business models will be developed. So, the challenges in e-Marine are similar as they were in e-Mobility some years back.
We at Meconet have experience in maritime technology and e-Mobility projects. We can assist our clients, e.g. with efficient planning of the use of space and minimizing costs. With Meconet you can get following benefits:
Faster time-to-market with functional solutions
Focus on the right choices at the early stage of project.
Virtual engineering / simulations, manufacturability analysis, prototypes
Experienced Meconet-team with project management, design team, quality team
Competitive & cost-efficient solutions through-out the life cycle
Product design together, own tool design & manufacturing, material selection, logistics
Wide manufacturing capability: prototypes, stamping, deep-drawing, springs/wire-forms, assemblies
Quality & delivery performance
High quality products for demanding marine environment
Focus on right quality in all aspects of product
IATF16949 certification, quality management with measurement devices
Sustainability
Sustainable solutions for products, manufacturing, supply-chain and logistics
Mechanical parts and busbars for electrical panels
Replacement of welded structures with deep-drawn products
Meconet is your partner from design to implementation
At Meconet, we emphasize the importance of close co-operation with our customers. The earlier we are involved in product design, the more we can influence on end-products functionality and cost-efficiency. Our operations comply with the IATF 16949 certificate. We can harness all our technologies for e-Mobility customers and offer the following services, components, and solutions, among others:
Manufacturability analysis
Covers and casing solutions
Busbars and mounting solutions
Mechanical power unit components
Cable ducts and brackets
Springs and wire forms
Assemblies and post-processing
Packaging and logistic solutions
Are you interested in co-operation? Contact us!
Would you like to know more about our component solutions for e-Mobility? The earlier we are invited to discussion, the better will be the benefits for product design and efficient production. Therefore, contact us!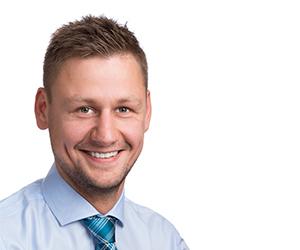 Viktor Köning
Account Manager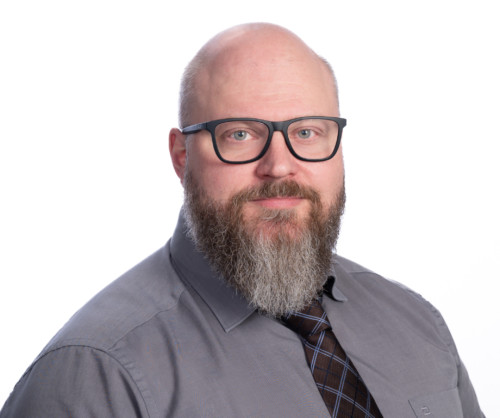 Juha Martikainen
Technical sales