The additional services many of our customers use are designing and production of prototypes. We can also produce small series, which follow the prototyping stage, to match the customer's wishes. Our experience allows us to face even quite serious challenges and to operate as a reliable partner.
Prototyping is the way of measuring agility and the ability to respond and deliver
We have a professional and experienced prototyping team that knows how to realise a project within the expected time and budget frame. Furthermore, the auto industry quality certificate IATF16949 that we have been awarded ensures the highest quality of anything we do.
Our industry continues to be extremely competitive and new technologies have to be mastered quickly. Our strengths include the essential flexibility and swiftness of operations, which means that we are capable of meeting our customers' challenging time schedules. For most projects time is of the essence, and this means that our skills and experience are truly put to test.
The design and development processes stem from listening to the customer
We are extremely committed to satisfying the product related requirements agreed with the customer. We expedite our designing process, among other things, by organising brief technology sessions for the involved R&D teams where they are presented the potentials offered by new technologies, and where the benefits of these technologies can be addressed.
We assist in the designing process to the extent required. An assembly of a customer could have as many as 500 parts, while our share in them might be just five. In such cases, it is only natural that we understand the entire assembly. We commit to assisting our customer in handling a successful market launch of their new product.
From prototypes to mass production
We also assist our customers after the prototyping phase has ended, which means that they do not need to find a manufacturer for the end product, instead they can commission it at the same place. Our customers may also engage us to help them with designing their prototypes such that they could be easily made as mass products. In such case no changes need to be made at the serial production stage. In his own blog post my colleague Harri Karukoski will discuss the transition from the startup stage to the serial production stage.
Tomi Ropanen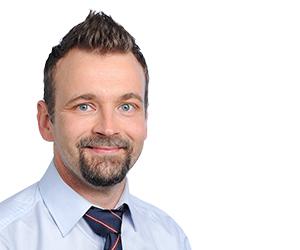 Tomi Ropanen
Account Manager