Spring components
Quick delivery of spring components
Do you need spring pins with safety lock, tool holders, or spring cages with ball lock? From our warehouse, we can deliver standard springs and other products ordered even on the same day.
Spring-loaded hose clamps:
What kind of a hose clamp you need?
Spring-loaded hose clamps are especially suitable for cooling, heating, and air conditioning systems.
As compared to an ordinary clamp, the benefits of a spring clamp include its structure, owing to which the clamp exerts even pressure around the entire hose circumference and retains its compression ability regardless of temperature changes, as well as maintenance-free nature and quicker installation. Our spring clamps have good corrosion resistance and excellent temperature resistance ranging between ‑40°C and +200°C. The material we use is alloyed special steel EN 10089 (51CrV4).
Our range includes three different types of spring-loaded hose clamps:
standard spring clamps
compact spring clamps intended for tight spaces
pre-opened spring clamps ready for installation
We also offer installation accessories
If necessary, we can also offer installation tools suitable for the purpose. Note that spring clamps ready for installation are pre-opened, which means that no tools are required for installation. Removing the plastic holder is sufficient.
Vibration dampers
Our range also includes components for noise and vibration attenuation. Vibration dampers are intended for damping of multidirectional vibrations between two different items. A vibration damper prevents and suppresses the transmission of vibration and noise, for example, thereby prolonging the service life of machinery and equipment.
Non-attenuated vibrations may cause downtime, excessive wear and, in some cases, sudden equipment failure. Based on our wide range of vibration and shock damper components, we offer solutions directly from our warehouse or for tailored applications.
The stress levels of our damper products range from light to heavy; they are used in many different areas, such as in railway and military applications, marine industry, construction industry, building vibration attenuation, engine manufacture, machinery and equipment vibration suppression, exhaust pipe bracket vibration damping, as well as electronic and electrical equipment vibration attenuation.
Extensive inventory stock
Our extensive inventory stock and customer network ensure quick and cost-efficient deliveries, as well as the best possible outcome. The range of Meconet stock products includes more than 8,000 standard spring products, from coil, disc and die springs to various spring components.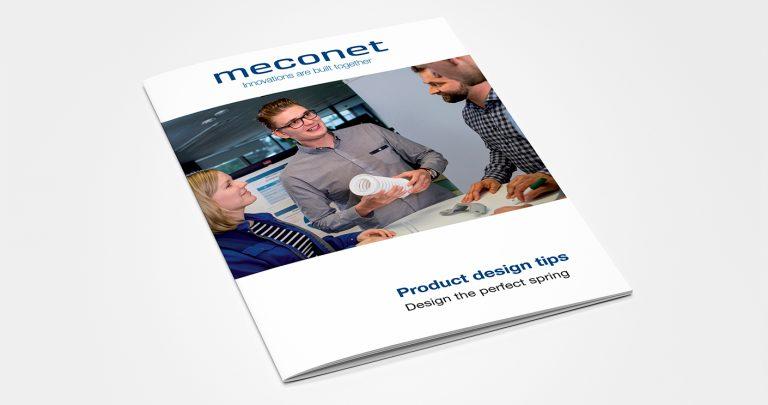 Blog
A well-designed spring withstands even the most demanding environments
In case of properly executed spring design, the design work is governed by the application and operating environment of the spring.
Read more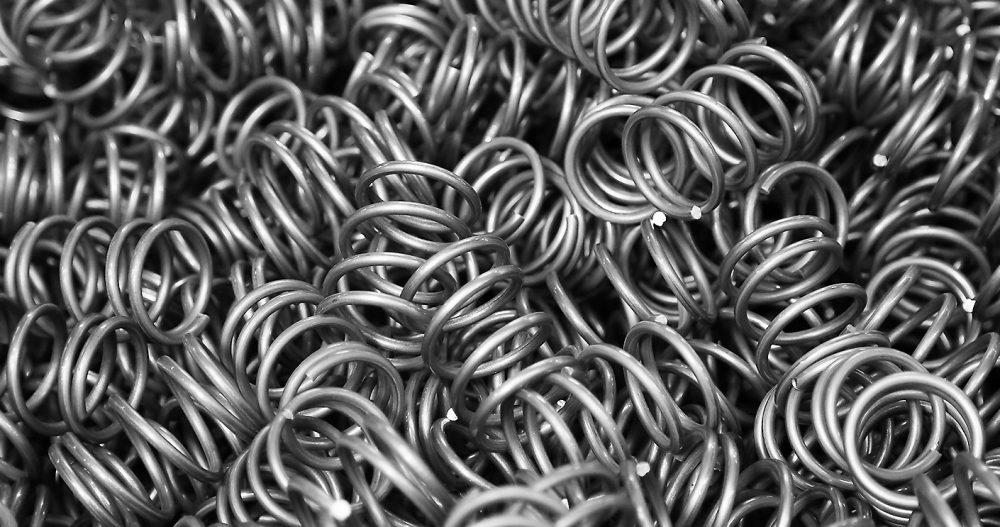 Blog
Design skills are tried with volume products
Spring design includes more than design of the component itself. Logistics and handling of the spring in the course of the assembly also play an important part
Read more